The purpose of HPAT–Ireland is to assess your abilities in a range of general skills. HPAT–Ireland measures skills acquired over a period of time, including the ability to reason, make logical deductions and form judgements.
The test does not draw on any particular body of knowledge or curriculum. Wide and critical reading may provide helpful preparation for sections 1 and 2. There is little benefit to be gained from last-minute 'cramming'. However, some familiarity with the question types typically presented in HPAT–Ireland is beneficial.
Test format and preparation
Questions
114 questions
multiple-choice answers
'Units' of questions
Answering questions
You answer the question by clicking the radio button beside your chosen option, and navigate using 'Next' or 'Back' buttons at the bottom of the screen.
After Question 114, the list of question numbers and your responses appear, and you can check and revisit any questions.

Duration
The testing time runs for 2.5 hours (150 minutes) and there is a timer in the top right-hand screen.
If you are an applicant to UL you will also have to complete an additional one-hour Written English component.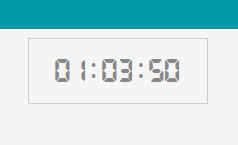 Test-taking strategies
Tips for working through questions
Questions in the HPAT–Ireland test are in multiple-choice format. There is no right or wrong way to complete HPAT. It is best for you to develop your own strategies that suit your way of working.
Each test section is separately timed.
It is recommended that you work steadily through each section. Do not spend too much time on any one question.
If you think you know the answer to a question, mark it, even if you are not certain. Go on to the next question and come back later if you have time. This will prevent you from getting your answers out of sequence with the actual questions, and will give you some chance if you run out of time.
Points to note
All questions have the same value. It is recommended that you attempt as many questions as possible in order to maximise your score.
There is only one correct answer, with no marks deducted for incorrect answers.
HPAT–Ireland is not a test of subject-specific knowledge.
Practice material
ACER produces the only official HPAT–Ireland preparation materials. All questions contained in our booklets have been used in past tests and are the only real test questions available,so they are the best guide for test preparation.
There are currently 5 publications in the form of e-books (hard copies are not available) and an automatic scoring service for Written English (required for UL applicants only).
Common questions
To purchase any of the available preparation materials
you will need to create an ACER account. You do not need
to register for the test itself in order to purchase practice
materials. Additionally, the purchase of practice materials
does not mean you are registered for HPAT-Ireland.
Any preparation materials you purchase will be accessible
through your ACER account as soon as your payment is
successfully received.

See below for 'Preparing for Written English (UL applicants only)

To enable automatic scoring, several hundred responses to the tasks were marked using a criterion-referenced analytical marking guide. Responses were hand marked (double marked and adjudicated where necessary) using a marking guide. The scores were Rasch analysed and a measurement scale was calibrated. Finally, the scores were loaded into the automatic marking system to create a computer model that replicates manual scoring and can 'mimic' the way markers assign scores to the tasks. When you purchase use of the automatic scoring service for Written English you are able to:

Upload 2 essay tasks: one Task A and one Task B.
Receive a single Written English score range, for example (51–59), and percentile band. Please note that you will only be able to submit your responses once.
Submit your practice essay tasks anytime within 12 months from the date of purchase.
Please note, it is not possible to provide detailed feedback and critiquing of your writing through Autoscoring

The automatic scoring service for Written English allows UL applicants to submit two essays addressing two specific tasks. The essays are autoscored by computer and a percentile band and a score range are provided on completion of both tasks.

HPAT-Ireland preparation courses are not recommended, authorised by, or in any way associated with, ACER. They are unregulated. You will need to assess for yourself whether any particular preparation course is able to supply objective and reliable evidence that participation is likely to improve your score to justify the often significant cost associated with them, and whether representations they make about themselves are accurate.
Preparing for Written English (UL applicants only)
Good preparation for the Written English component would be to attempt the following sample essay prompts.
Sample essay prompts
Task A:
A civilised society is one that makes sure there is a place for everyone.
Task B:
Whatever the field of endeavour, it is drive and commitment that counts
You should try to complete the essays in one hour under simulated 'test conditions'. Once completed, it is often helpful to ask someone else to read the essays and to suggest improvements or alternative approaches to the prompts. (Note that it is not necessary to agree with the prompts). It can also be useful to put the essays aside for several days then re-read them to look for ways to make improvements.
Don't be concerned about the expected length of the essays. Within reason, the quality of the writing is much more important than the length. Candidates only have 30 minutes to plan and write each essay, and the examiners do not have unrealistic expectations of what can be produced in that time.
The following questions will be considered by the examiners when they assess your essays:
What kinds of ideas has the test taker developed in response to the prompt?
To what extent and how well has the test taker explored the ideas and issues in the prompt?
Has the test taker developed a structured and organised piece of writing?
Has the test taker written clearly and fluently?
Is the language used by the test taker precise and appropriate for the topic?
Spelling and punctuation errors will not impact your essay scores
All Written English responses will undergo plagiarism checks as part of the marking process, so make sure your work is your work and not someone else's.